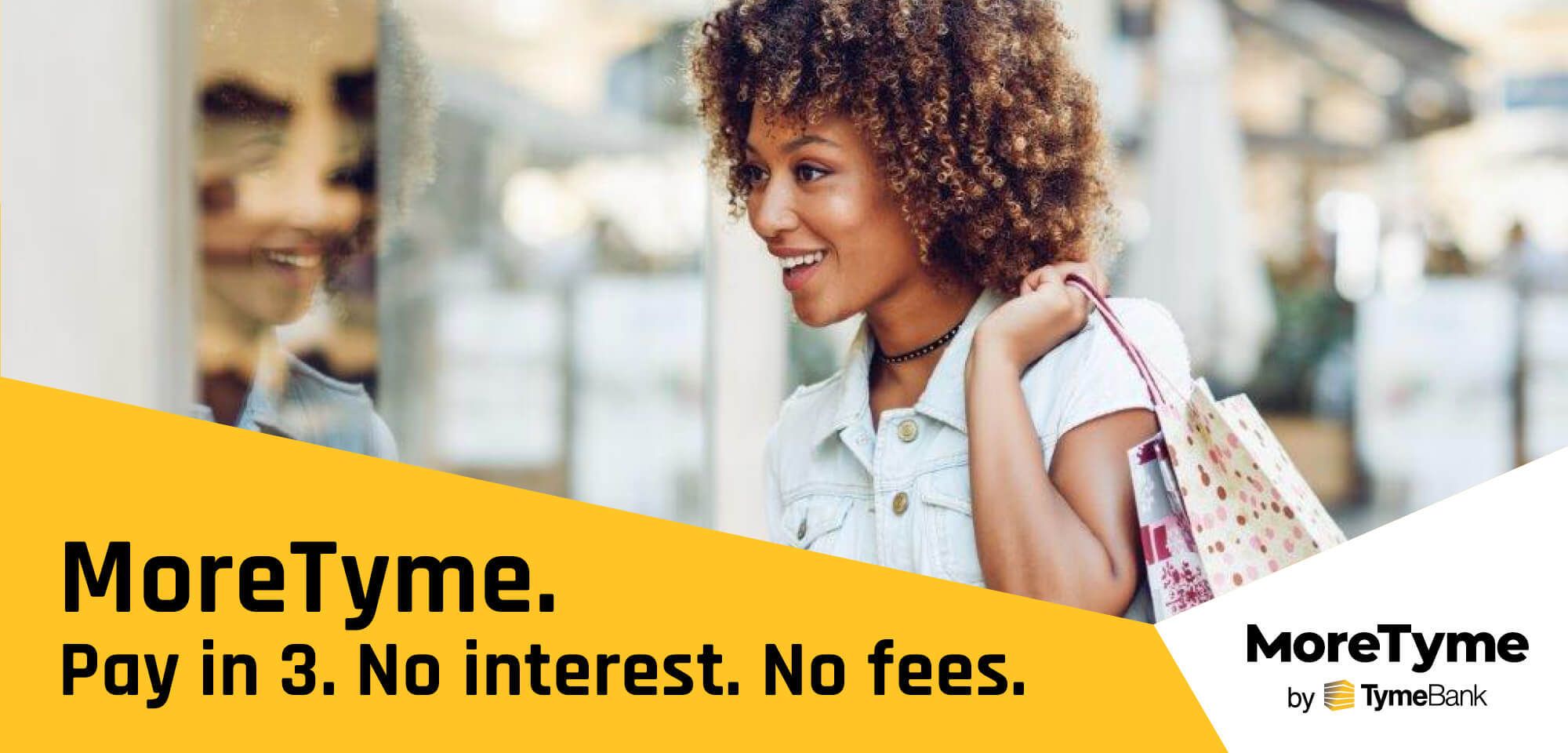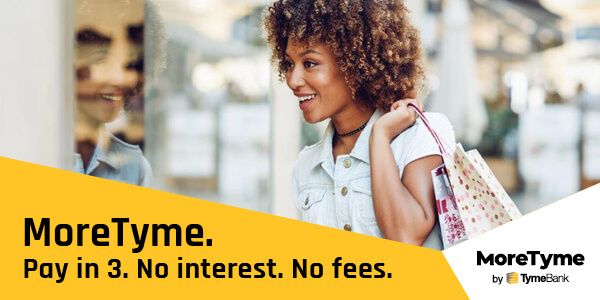 MoreTyme Buy Now Pay Later
myTFGmoney, in association with TymeBank, is bringing the MoreTyme Buy Now Pay Later solution to a TFG store near you!
Look out for MoreTyme in Jet stores from mid-November 2021. myTFGmoney will then be rolling out MoreTyme to our other 20+ leading retail brands in 2022.
What does MoreTyme allow you to do?
With MoreTyme, you can shop in TFG stores, pay 50% on the day, and take your items home with you. You then have 2 months to pay your second and third interest-free installments to TymeBank. There's no monthly fee and no fee when you buy, so you never have to pay more than the original price.
Here's an example:
Imagine you find the perfect pair of sneakers in a TFG store, costing R1 800. But you only have R900 in your account and pay day is a long way off. That's where MoreTyme comes in. It allows you to pay R900 upfront, take the sneakers home straight away, and pay the rest over 2 months.
| | Payment #1 | Payment #2 | Payment #3 |
| --- | --- | --- | --- |
| Payment split | R900* | R450* | R450* |
| Purchase amount % | 50% | 25% | 25% |
| When is it deducted? | Upfront when you buy | 30 days after purchase | 60 days after purchase |
Example of a R1800 purchase. * The minimum amount that you need in your account.
Sounds great right? It really is.
And you can buy with MoreTyme in 4 easy steps. All you need is a verified TymeBank account and the TymeBank app. You can open a free TymeBank account in 5 min. Click here to visit the TymeBank website to find out more.